Hajiya and her husband, from Fatika in the Giwa Local Government Area (LGA) of Kaduna State, North West Nigeria, had no intention of saving lives. But that is exactly what happened when some villages in the area were attacked by terrorists, locally known as bandits, on Thursday, March 24, 2022.
Brave the odds
The villages, which suffered a three-day invasion by terrorists from Thursday to Saturday, include Dillalai, Fatika, Barebari, Kaya, Durumi and Tashan Labo, among others.
"My husband's father is one of the Fatika village elders, so we got a call this Friday morning… the news was terrifying, I had to sit down," Hajiya told HumAngle. "These bandits came with over 30 bicycles carrying three people each with guns. People have been attacked in their villages, burning down their houses, their motorbikes, killing them and abducting an unknown number of people. And it lasted three days.
As a safety precaution, Hajiya and her husband confirmed to Zaria whether it was wise to slip into Fatika. Her mother and siblings were there and it was a chance she was willing to take on her own because her husband couldn't, due to his age.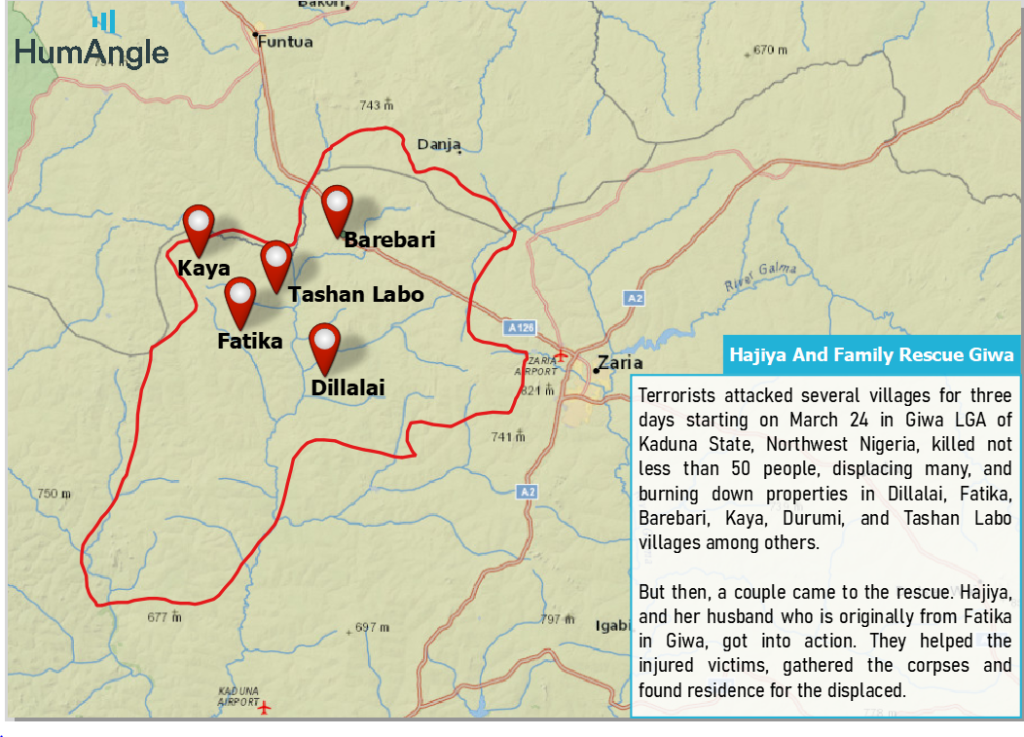 puffy smoke
Although brave and ready to face the worst, Hajiya was still unprepared for the sight that hit her. It was not the hometown she knew. Smoke still billowed from burning houses, blood soaked the ground and displaced children wandered the streets. Where were their parents? Dead or alive? It was chaos everywhere. Worse, she quickly confirmed her fears – many adults had fled, leaving the poor children stranded, homeless.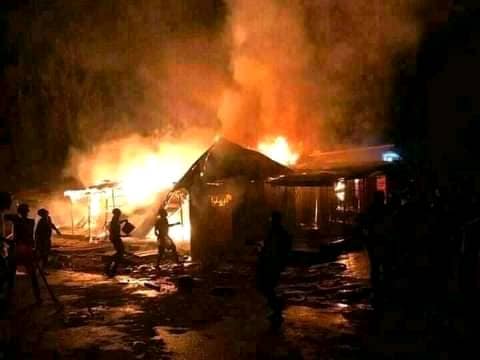 Without hesitation, the couple took action. They helped injured victims, including women and children. Corpses were gathered again and again until there was nowhere to put them.
Hajiya said, "My husband recently built shops and I inherited some houses from my late mother. We housed the displaced victims there, until there was no other place to put them. We took some to Giwa High School and nearby mosques. We then took the injured to Zapawa Hospital, some to Namadi Hospital and others to Zaria University Hospital.
Then, good news. They got help. Young people from nearby villages joined the rescue team on the third day, entering the villages under attack to retrieve the bodies and not caring if they were going to be killed in the process.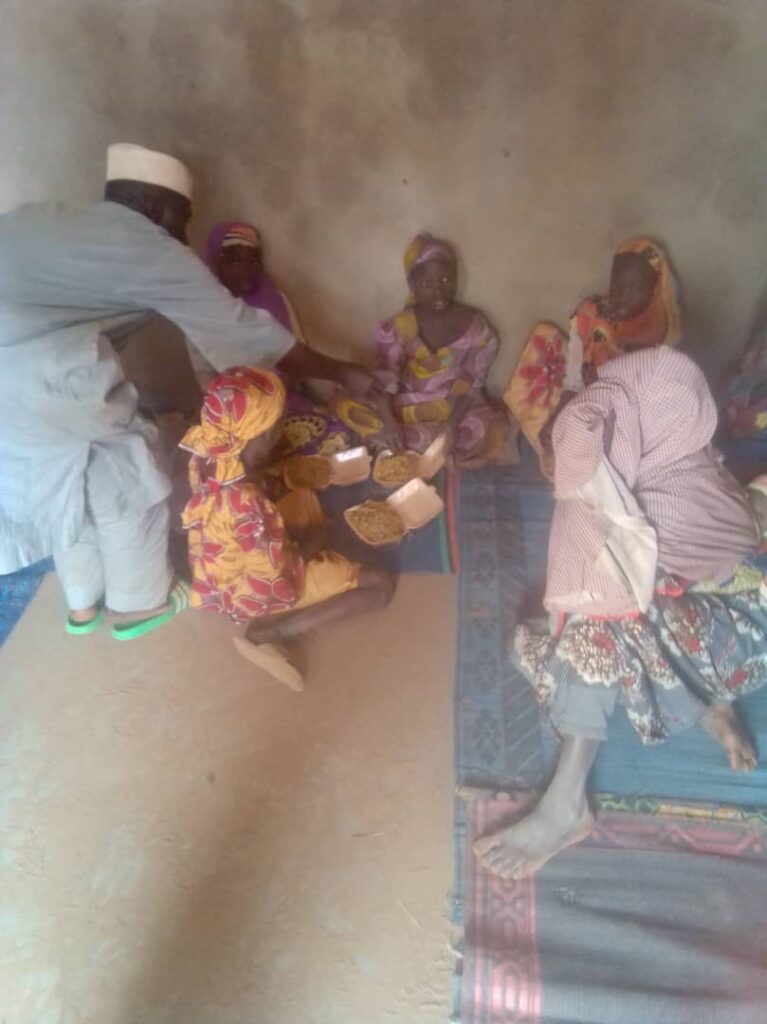 Their stories
"They came to our village and burned our houses, our foodstuffs, killed seven of my children and took away our cows," Malam Buhari Amadu, 60, told HumAngle.
He continued: "I was at the market around 6:00 p.m. when we saw armed people on bicycles shooting and killing five people. They kept rolling and shooting. We all started running and leaving our belongings, I am currently moved.
It's a similar experience for 25-year-old Rahinatu Kabiru. They heard gunshots in the distance. It was from Dillalai… "We didn't know we were next. Around 5 p.m., our boys were playing football on the field when bandits arrived on their bicycles and started shooting at them. They killed my uncles and so many of our young boys. They don't kill the women but beat them with the edge of their weapons…they didn't let us take or cover the bodies of our relatives. We walked and ran to Giwa, no one came to our aid.
Aisha Dayyabu from Barebari recalled how her husband was killed. Then his brother, his uncle and his neighbor were kidnapped.
The stories still don't end there. Aisha Abdulrahaman, 40, said: "My newly married son Muhammad Shamsu was killed, my husband and his brother too. They slapped me countless times, took our phones, took our cattle and all the valuables we had. They then set fire to our house, our cars and our motorbikes. We are here at Giwa Secondary School.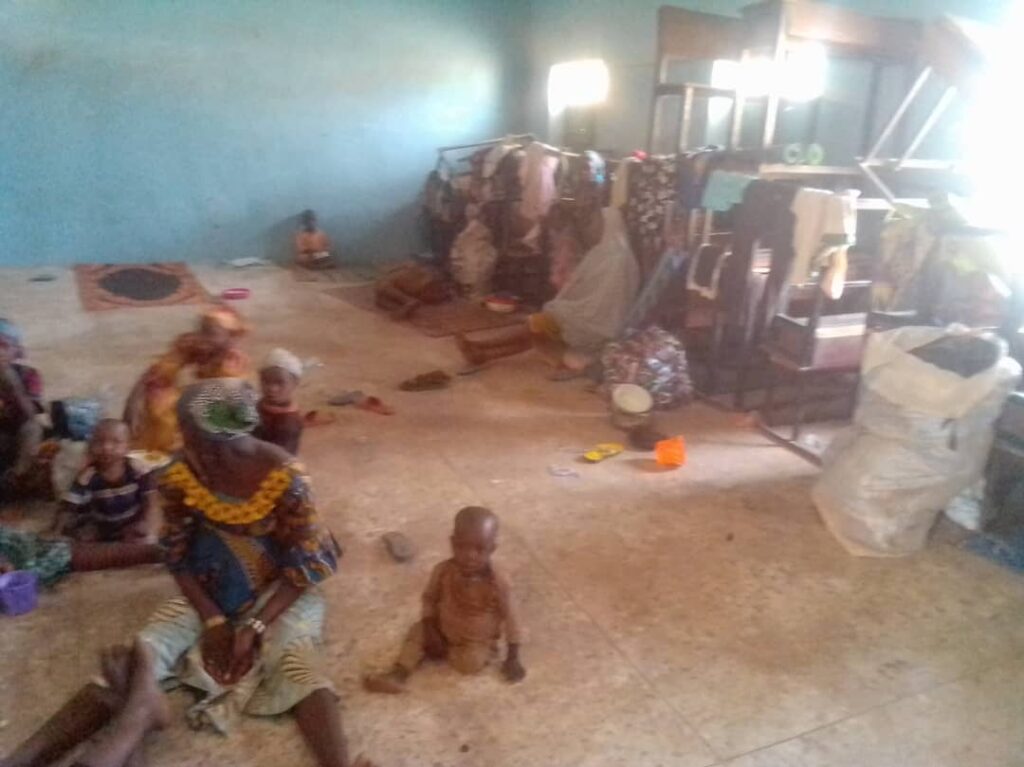 Someone like Hajiya Hadiza, 35, just wants to find her children. Mother of seven children, she lost two boys who were killed and then her daughters disappeared.
"I don't know if they were kidnapped or killed. Some of them were not at home when it started and their whereabouts are unknown," she said.
Hadiza's husband was killed alongside his father and mother. She feels that everything has been taken away from them and there is nothing left.
"Some of the men we fled with went back for survivors and never came back.
"They [terrorists] ran over my children with their bikes, killing three of them.
Sha'awa Halidu, 35, from Dillalai will never forget how they were chased on a motorbike. They beat them and took their belongings. She had five children, and two of them, aged two and three, were killed when the terrorists ran over them.
"They didn't allow me to take or cover their bodies," she added.
Appeal for government assistance
Hajiya who at the time of this report was helping many displaced victims to find shelter recounted how on Wednesday March 30 sent people to hospital. "I and the help of able-bodied people in Giwa took in what we could and sent the injured to hospital. Right now all we want is help with food and water. They are hungry and thirsty. The Kaduna state government has not sent any aid or assistance. We implore the government to help us. »
---
Support our journalism
There are millions of ordinary people affected by conflict in Africa whose stories are missing from the mainstream media. HumAngle is committed to telling these difficult and under-reported stories, hoping that those affected by these conflicts will find the safety and security they deserve.
To make sure we continue to provide public service coverage, we have a small favor to ask of you. We want you to be part of our journalistic enterprise by bringing us a token.
Your donation will further promote a strong, free and independent media.
Donate here