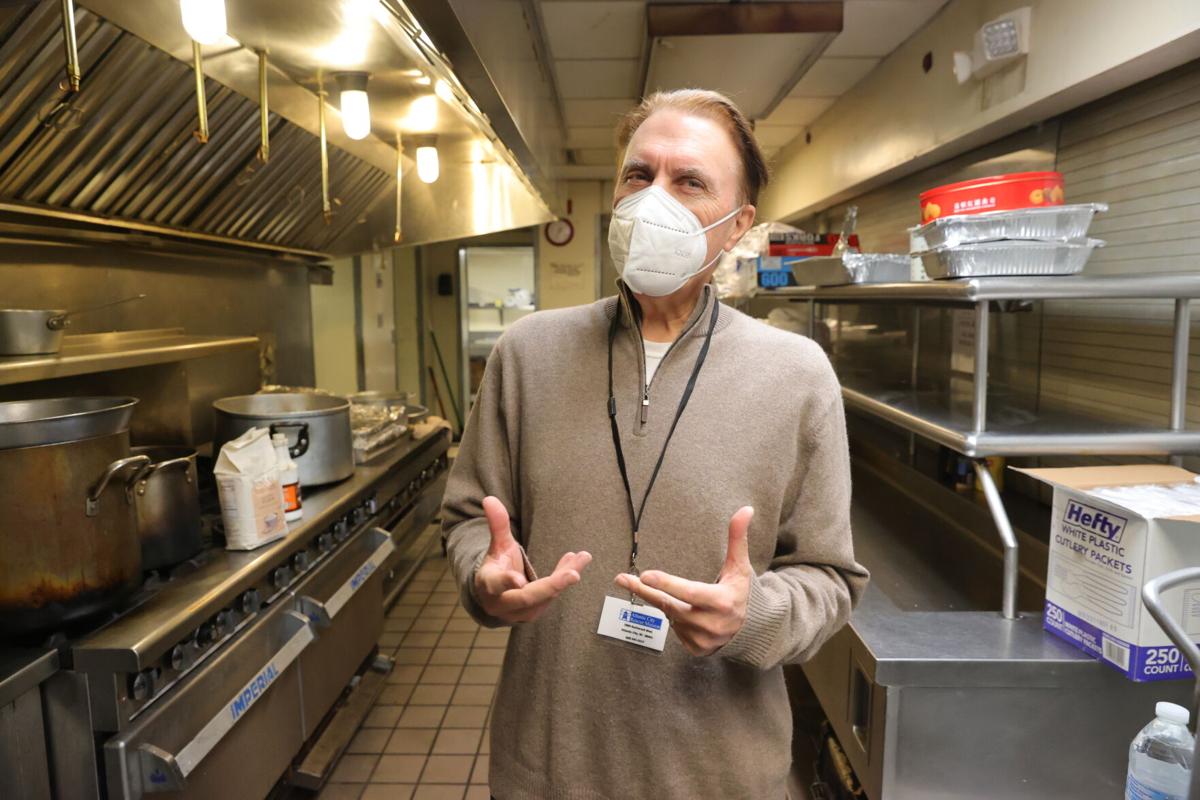 ATLANTIC CITY – The COVID-19 pandemic has forced many Americans to deviate from their vacation traditions over the past two years, but for the staff and volunteers of the Atlantic City Rescue Mission, the need to helping others has only intensified.
The rescue mission hosted its annual Thanksgiving dinner on Thursday – its second during the pandemic. Staff and volunteers fed people who were homeless, low-income or in need of a meal. It is estimated that 1,500 people were expected at dinner for four hours.
John Pagenkopf, a member of the Beach Haven Island Baptist Church, volunteered at dinner with his wife. He said he thought it was important to give back to those in need during the holidays.
"It's a lucky day to be able to help," Pagenkopf said.
The entire dinner was hosted by two rescue mission staff and six volunteers. It featured key Thanksgiving staples like turkey, stuffing, and mashed potatoes, along with lamb shanks and other items. Bob Franklin, the Rescue Mission's Partnership Development Manager, said all food was donated by people and churches interested in helping the mission, with the heads of staff then assembling the meal from what they got. been given.
"Our cooks have a unique challenge because they cannot sit idly by and say, 'Let's order this, this and that'. It's about what is given, what we have, "Franklin said. "It's almost like the Food Channel show where they challenge people and say, 'OK, here are your ingredients, do something with it. ""